FIRST Class
After a long, tiring flight, you don't wait forever for a taxi because your chauffeur is already waiting for you. Sounds good, doesn't it? Sounds just like a "FIRST CLASS SERVICE".
That's what we are! We will take you safely to the place of your choice. Whether you want to enjoy the first class service in our capital city or in another city within our Federal Republic, our staff is trained according to the latest standards and for a wide variety of circumstances.
ABOUT US
responsibility, reliability and discretion are the prerequisites for us to meet your expectations. Punctual and experienced staff will let you arrive at your destination comfortably and safely. Our service-oriented performance, as well as luxuriously equipped fleet of vehicles will grant you a relaxed ride.
Make our first-class service with fair prices your advantage. Contact us, we will be happy to answer all your questions.
Fernando Victor
Muito bom pessoal. Os meus parabéns
Isabel Pedro
Go Big Drive Big
florbela la Reine la Reine
Sehr guter Service
Elcana Sousa
Uma ótima empresa, bons preços, boa qualidade e são mesmo profissionais.
Yolene Sara Caiate
Chamou -me a atenção a rapidez na prestação do seu serviço propiciando-me assim uma boa experiência .
Fernanda Martins
Super profissionais ?
Moises Cristovao
Bom trabalho profissionalismo e muita qualidade, satisfeito estou com o trabalho desta empresa só tenho a dizer ou aconselhar o pessoal adquirir os empréstimo desta imprensa
andreas doma
Echt ein super Service, bin super zufrieden gewesen.
Nelson Manzaila
Suite a un voyage à Berlin, j'ai fait mes déplacements avec Big Driving qui est une entreprise sérieuse, ponctuelle et dont le Chauffeur Wilson était super sympa et bilingue. Je recommande ce chauffeur.
nath neij
empfehlenswerter großer service , danke , bis in Zukunft.
Bouya KN.
Super, kann ich nur weiterempfehlen.
Sonja D.
Vielen Dank für den Service 🙂
Iweta Pryjomska-Ray
Es ist ein hochkompetenter und professioneller Service. Sehr freundlich und kundenorientiert. Wenn Sie nach einem zuverlässigen, komfortablen und sicheren Transport suchen, ist BigDriving Ihre Wahl. Ich kann BigDriving in Berlin nur empfehlen.
Nuray Özdemir
Ihr seid einfach der Wahnsinn, unkomplizierte Bestellung, super netter Kontakt und Fahrer. Ich würde es immer wieder dort buchen.
Augusto Françisco-Bata
Eine Fahrt die man gern Wiederholt, mein erster Gedanke wenn ich eine Reise nach Berlin plane. Freundlicher Fahrer, den einen oder anderen Tipp für Clubs und schöne Restaurants. Ich empfehle auf jedenfall Big Driving, da die Herrschaften für Pünktlichkeit stehen was in mein Beruf sehr wichtig ist. Herzlichen Dank und auf ein baldiges Wiedersehen ??
carlos antonio minguenge
Es war einfach alles perfekt so wie es sein sollte.Vielen Dank Big Driving Service.
Makonda Rafael
Die Firma Big Driving Service ist sehr empfehlenswert, meine Fahrt durch Berlin mit der Dienstleistung war wundervoll der Fahrer kennt die Stadt zu gut, mir würde die Kultur und die Geschichte Berlins näher erläutert unglaublich gut. Meine Eltern haben jetzt ihre Stadtrundfahrt gebucht 😉
Filipa Antonio
Fantásticos, serviços com qualidade ,são proativos ,pontuais .. Recomendo ?
Indira Xavier
Excelentes profissionais. Prestam óptimo serviço
etelvina paulo
Serviços de excelência ? recomendo não irão se arrepender ???.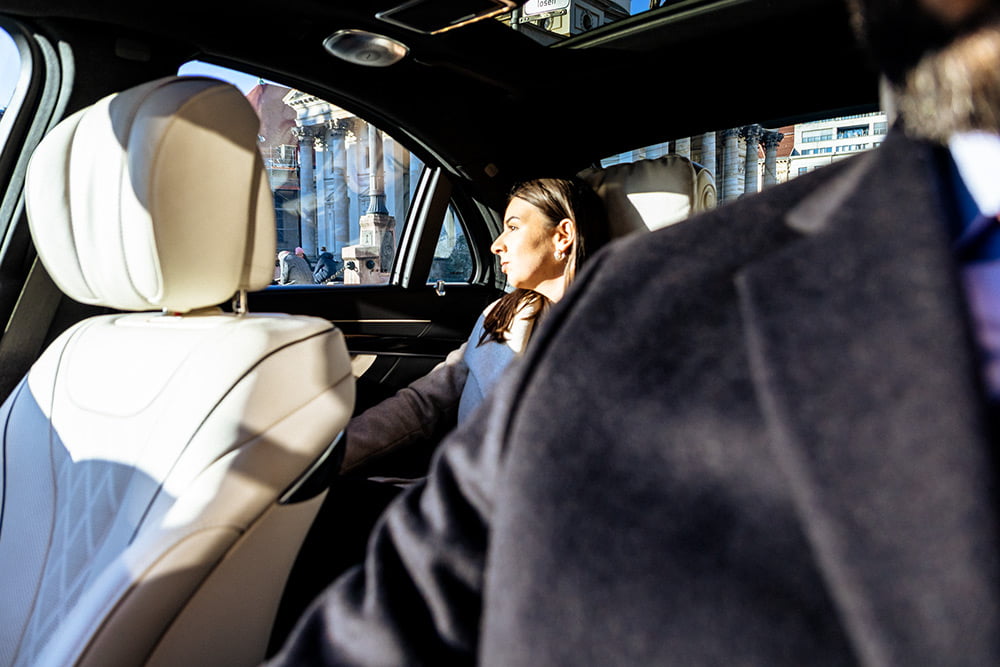 Chauffeur Service
Our licensed, multilingual and experienced chauffeurs have of course very good local knowledge and present themselves in conformity with a professional dress code. We assure you that our team consists only of confident and highly qualified chauffeurs.
City tours
Turn a sightseeing tour with a personal city guide into a whole new experience and let yourself be impressed by the diverse multicultural sides of our capital. A shopping tour without any stress. The best way to get around the city in style and comfort.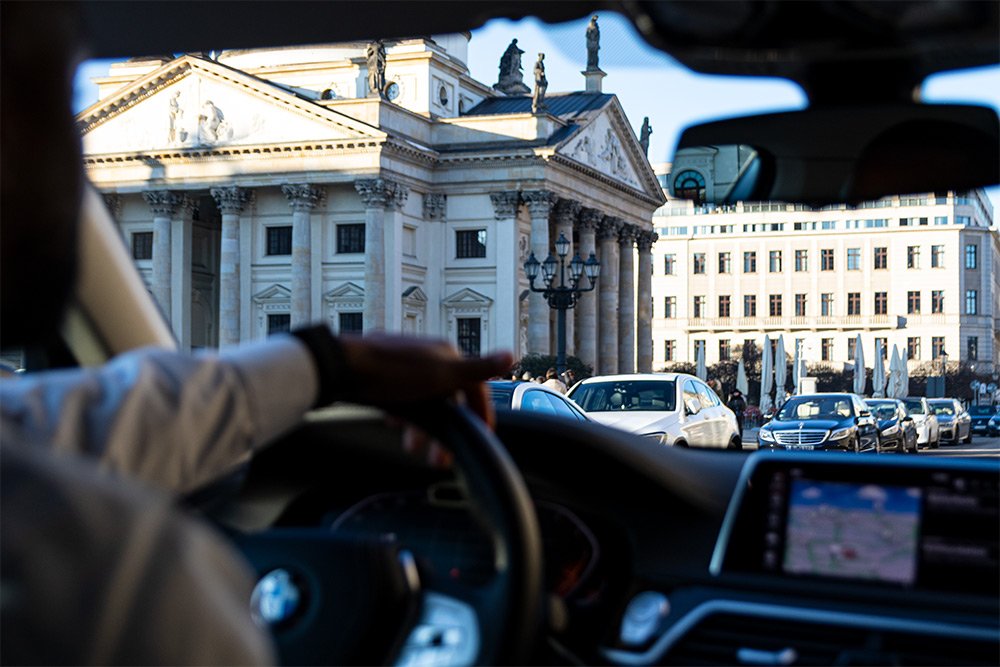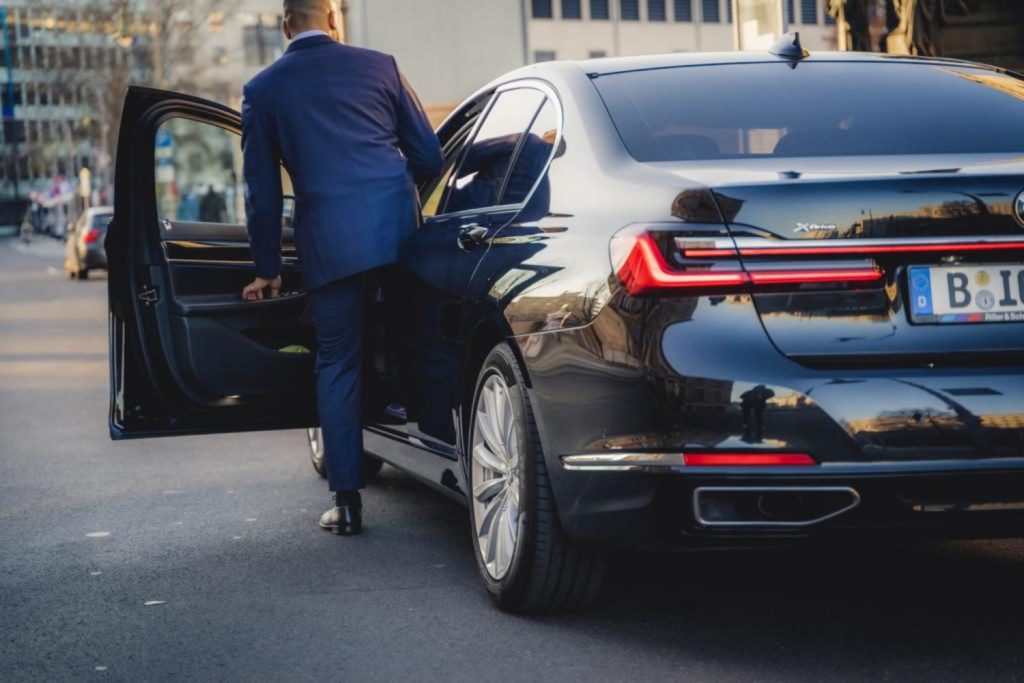 Train, Airport & City Transfer
The pick-up can take place at the terminal or optionally directly from the tarmac, so that you can get to your next business appointment comfortably and on time. The business equipment of our vehicles gives you the opportunity to prepare and/or follow up an appointment. Hidden costs? Honesty and transparency are key for us. For you it means, uncertain problems are not present and you do not have to expect hidden costs. A great benefit for companies.